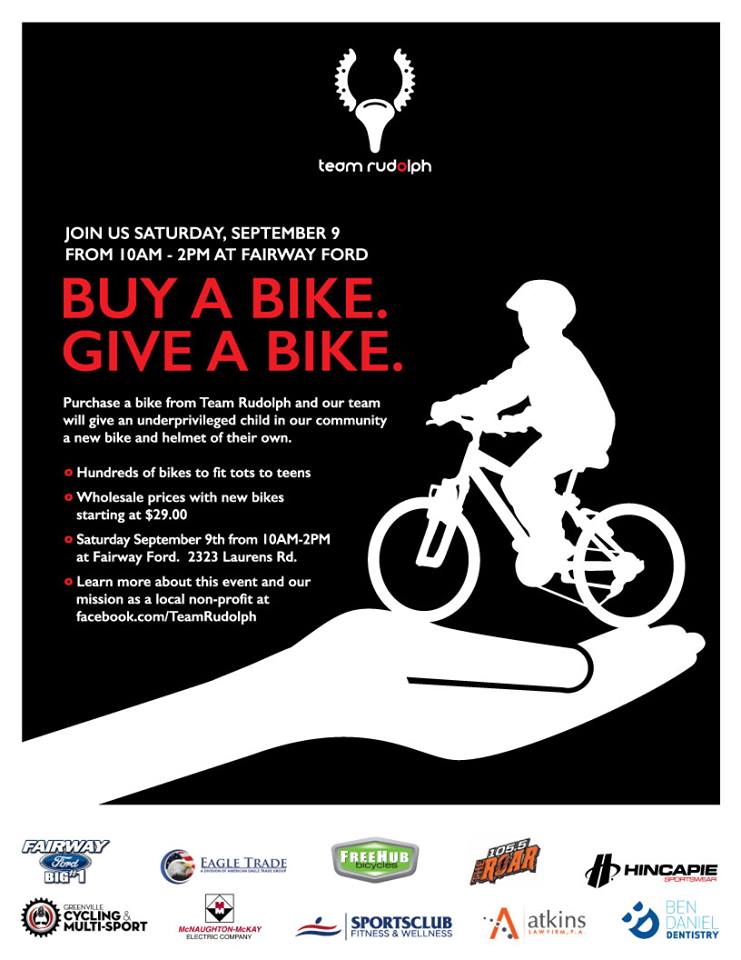 Please join us next door at Fairway Ford on Saturday, September 9th from 10am - 2pm for Team Rudolph's "Buy A Bike. Give A Bike!" event.
When you buy a bike, Team Rudolph will donate a new bike and helmet of their own to an underprivileged child in our community. There will be hundreds of bikes to choose from, with wholesale prices with new bikes starting at just $29.00!
Team Rudoph's purpose is to improve the lives of underprivileged children in South Carolina and beyond. They do this by giving them access to bicycles and, in doing so, means to happy, childhood memories.
We are looking forward to this and hope to see you there!