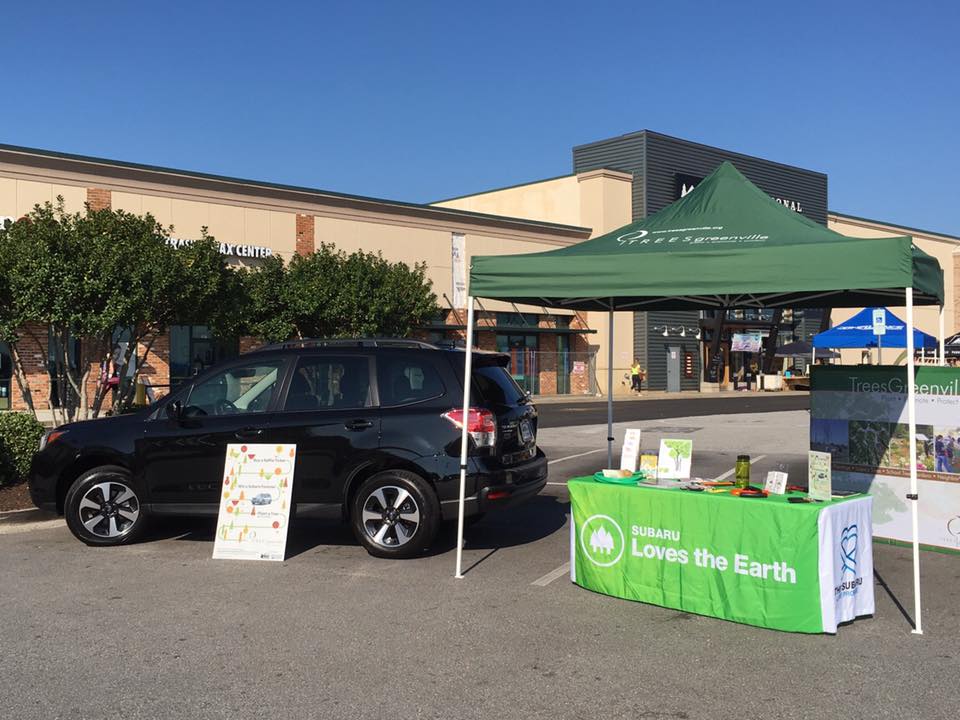 We had a great time Saturday at REI's Part at the Point with TreesGreenville! If you missed out on the food, beer, and gear - fear not! You can still enter the raffle for a chance to win a new 2017 Subaru Forester! That's right! Only 500 raffle tickets will be sold (so there's a 1 in 500 chance to win -- we like those odds!) Raffle tickets are $100
and the proceeds benefit TreesGreenville. All funds raised will be used to plant trees in parks, schools, and neighborhoods throughout Greenville County. PLUS, TreesGreenville will plant a tree for every raffle ticket sold!
This is a win-win! Visit
www.treesgreenville.org/forester
for more details.